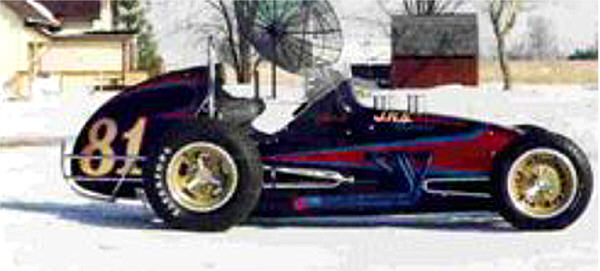 Photo contributed by Jon Stanbrough.
This car is owned by Jon Stanbrough When Jon got the car it had a roll cage welded on it. Jon restored the car using the steering, rear end, drive-line, spindles, hubs, and the radiator. He pieced a fiberglass, hood, cowl, and a tail together and built the side panels and belly pans out of aluminum. The bumpers, rollbar, wishbones, grill, front axle, steering arms, oil tank, motor plates, dash, and every piece that he didn't have, he built in his fabrication shop.
Photo #629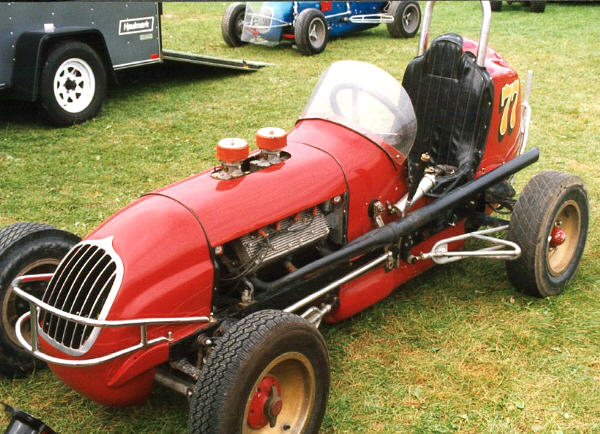 Photo contributed by Mike Nickle.
Mike Nickle of Virginia owns this restored V-8 60 Midget.
Mike says it was formally driven by Glen Beavers of Texas and Eldon Hearn of Colorado.
Photo #623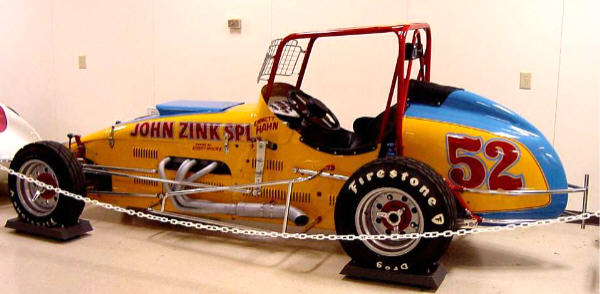 Photo taken by Kyle Willingham.
The 1980 Zink Super at the Zink Ranch Museum.
Emmett Hahn drove this car to a 3rd place finish in NCRA Points.
Photo #547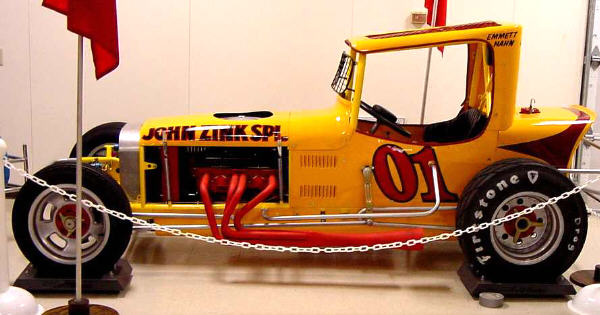 Photo taken and contributed by Kyle Willingham.
The 1972 version of the John Zink Super. This is how it looks today at the Zink Ranch Museum.
Emmett Hahn drove this to the Tulsa Championship and 2nd in NCRA Points.
Denny Moore and Herschel Goodnight kept the Zink Super well prepared for Emmett's hard charging style towards the front every weekend.
Photo #546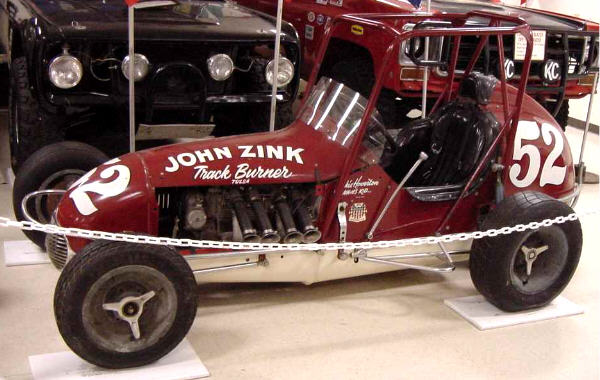 Photo taken by Kyle Willingham.
My guess is this is the Zink Midget that Jackie Howerton ran with USAC in the very early 70's.
Photo #548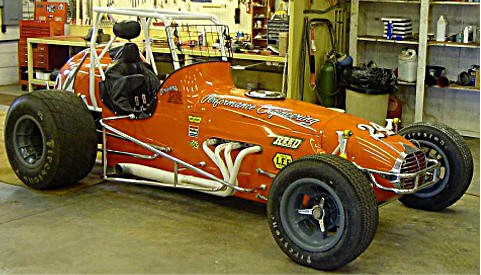 Photo contibuted by Kyle Willingham.
This is what the #24 looked like in the year 2001. Restored by Paul Martens of Fairview OK. Jerry Sullivan of Minnesota is the proud owner of this car now.
I believe it is probably restored to the 1975 version of the Performance Engineering #24, driven by Harold Leep, and owned by Warren (Jelly) Wilhelm. Jerry Stone and Jay Woodside also had very good runs with the #24.
Photo #27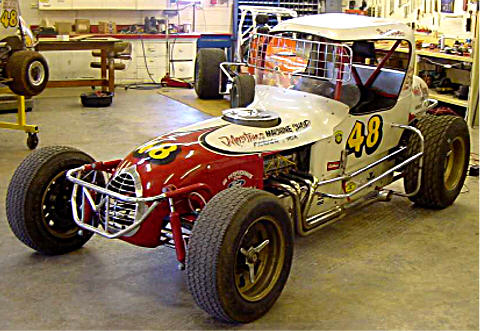 Rick & Lynelle Nordquist's #48. They plan on running this with the IMCA Oldtimers Club and Northern Vintage Stockcar Ass.
This was one of Paul Martens restoration.
Photo #28
Photo contributed by Kyle Willingham.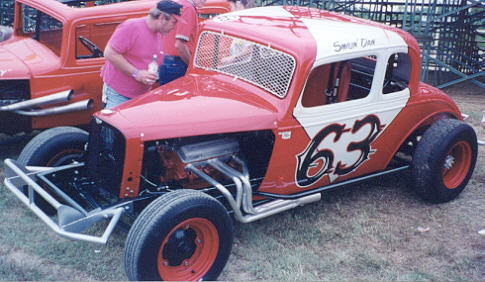 Photo contributed by Monte Cole.
Tulsa area modified stock car/jalopy, driven by "Smilin" Dan Diaz.
Photo #351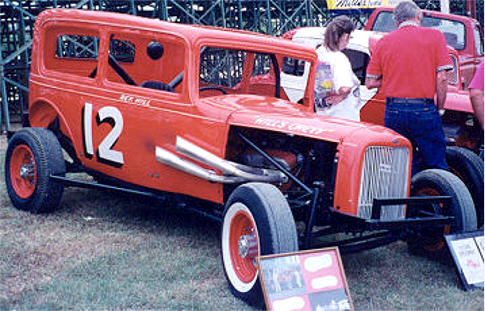 Photo contributed by Monte Cole.
The restored modified/jalopy was driven by Rex Hill in the 60's in the Tulsa area.
Photo #352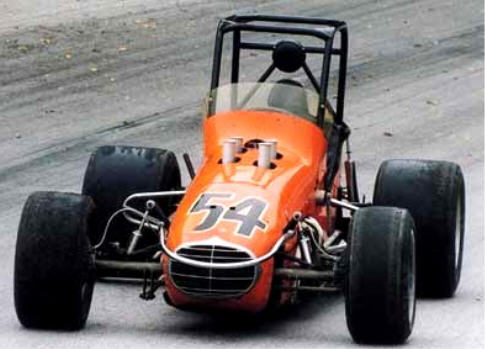 Photo contributed by Steve Estes.
This #54 sprint car won 2 USAC features with Jerry Poland. It was also driven by Charlie Masters, Steve Chassey, Chuck Gurney, Joe Saldana, Doc Dawson, Larry Moore, and was last driven by Bob East (maker of Beast Chassis) in Oct. 1978. The car is all original and has an early Gaerte motor in it.
Photo #380

Keep on reliving the cars of yesterday on Lap #2.