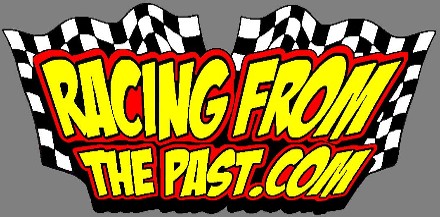 Kansas, Oklahoma, Northern Texas and Western Missouri
Preserving the past since July of 2000
The Archived Guestbook Pages




Return to Home Page for a complete list of pages at Racing From The Past. There are more pages in this section, just click next lap after the last photo.

For Your Memory Page!
Russell Cummins visited from Oklahoma City Oklahoma USA
Joe"Bozo"Cummins- Car# 0, #25,pastaway from this earth on Sept 18, 2002. He raced from 1973-1987, at State Fair Speedway, Lawton, Meeker, Golsby, he was best remembered as the guy who put Mike Spivey into the cement wall on the front straight-away, and he won a roll-over trophy at Golsby track in the late 70's.

late models & stockcars
Andy "Flash" Gordon visited from Yukon OK USA
I am the son of former car owner, Floyd "Babe" Gordon (1925-1989)RIP Dad, love you & miss you! He owned the #78 driven by Rusty Towe @ Taft stadium & OKC. I am looking for pics of my semi-late & late-model for the early 80's, I raced in Enid, car was #32. I am running the #32G factory stock in OKC now. thanks, Flash.

rftp site
charles crawford visited from bentonville arkansas usa
i would like to thank vincent warren for such a great site.coming from a racing family it is great to see all friends and so called foes my family has raced against.thanks to everyone for the kind comments on pics i contributed to the site.

none
Gary Pigg visited from Weatherford OK USA
Great site ! My dad started going to the races at Taft Stadium, & started taking me to State Fair Speedway in 1964. We have almost every program of every race that we have attended plus some pics that I took. We are huge Harold Leep fans.

Emmett And Tommy Hahn
Chad Michaels visited from Des Moines IA USA
You have a ton of coverage of the 70's Supers on Emmett how about the 1981 season the white Coin Car 33 Emmett and the Purple Coin car 52 of Tommy then in 1982 The Yellow and red returned with the Pepsi Challengers 51 was Emmett and the 52 was Tommy that year ... Also Gary Tapp was a challenge in the early to mid 80's Not the niceest Guy in the world but he was part of Tulsa speedway racing history ...

Your page/Ron Hughes jr.
Richard Mills visited from Conroe texas u.s
Just wondering if you have any thing on a pal of mine named Ron Hughes Jr.? He was killed at Devils Bowl in the 90's running a midget. You might remeber him as being paralized from a earlier racing accident in Colorado. Thanks for a great page.

kansas supers
garrett willour visited from
this site is great!

GREAT SITE
Dan Miller visited from Tecumseh kansas USA
Thanks so much for the pictures. Although I only remember a few of the names from the 70's, I do enjoy seeing the cars and stars of the past. thanks again.

Wonderful Website.
Nate Jantz visited from Ft. Worth Texas USA
Great job. I have always heard all the stories from my dad about the great Kansas drivers from the 60's and 70's, now I get to see their cars. I've spent a few hours sifting through your site. Thank you for the enjoyment.

memories
chester mclaughlin
visited from marysville ca u.s.a.
the years they fly. tulsa fairgrounds speedway was my heydey, (1964-1971)(spectator). i love 'em all, the drivers for what the sheer simple things of life.

Parts wanted for classified's
Carlton Calfee visited from Tampa Florida USA
Want to buy a Nance closed drive old style 3 speed transmission. email me or call at 813-833-2187

Old Supers
Jack Couse visited from Osborne Kan. U.S.A.
Have a Old super that I hope to get goeing. You have done a great job on this web.site. Iknow most of the old timer. How about Hap-Cheryl Looney. Do you have any pict. of there cars.

81 Speedway memories
Terry Melius
visited from
Thanks for all the memories of 81 Speedway. We lived in Wichita in 1970 and were blessed to watch Harold Leep, Frankie Leis, Walt Mcwhorter, Grady Wade and others. Returning from Vietnam to dirt track racing was an easy transition. We later named our only son Grady Wade. Look forward to hearing from others who may have similar interests. I later moved back to my home in South Dakota and watched another young gun make his mark, Doug Wolfgang.

racing from the past
joe cummins
visited from oklahoma oklahoma usa
long time fan from okla.city.fairgrounds speedway.like to know why there isn't nostreet stock picture from the 70's

Oklahoma racing
Donavan L. Gant visited from Edmond OK United States
Enjoyable! Thanks!

none
Don Radbruch visited from Sagle Idaho Bonner
Thanks for posting the photos of the Hutchinson fire. Not a pretty scene but,none the less, part of racing history

Colorado Drivers
Mike Hathaway visited from Colorado Springs Colorado USA
What an astounding website! I particularly like the Hutch Nats site. Walt Pickard from Pueblo's name caught my attention, his builder, Roger Nelson has told me stories about the races back then, and now there is a place to pay homage to!

what memories
Lonnie Colville visited from enid okla. usa
loved your sight! man, does that bring back memories. crawford and emmitt it don't get any better!

Hot summer nights in Oklahoma!
Rod Brannon visited from Indianapolis IN
Warren, THANKS for providing a great website. I've spent a bunch of time looking it over and remembering where I spent alot of weekends at Dewey and Tulsa tracks, and a little at Salina and Belleville too. Remembering those Friday nights at Dewey, watching Mike Peters (my favorite) battle it out with Emmett, Teddy Bacon, Walkingstick, Crawford, Grandstaff (the list just goes on). I also loved watching ole Bud Purkey mix it up with the other full-bodied gearheads...he was always good for some heavy rubbin' and extra curricular fireworks. So thanks for a great website - it really brings it all back!

SUPERS
JOEL ARMSTRONG
visited from TULSA OKLA USA
I GREW UP TWO DOORS DOWN FROM NORMAN GUMM, WHO TOOK ME TO THE RACES EVERY SAT. NIGHT. I'D GO SEE HIS DRIVER MIKE PETERS AND MY DAD GEORGE ARMSTRONG AND ALL THE OTHER GREAT ONES. IT'S GOOD TO SEE THEM ONCE AGAIN. THAKS A LOT

Sioux land area?
Steve Sweere visited from N.LittleRock AR USA
Great site. Wish I could see some from the Sioux City or Sioux Falls area. Bill Bradstreet, Doug Wolfgang, Terry Taggart, Harry Thorgeson, Dick Morris, Jim Baker, and many more. My dad "Bill Sweere" put the first wing on Terry Taggart's super at Huset's in Sioux Falls. People laughed til after the feature.

Texas Drivers
Johnny Suggs visited from mesquite Texas USA
I am enjoying your web site. If you need any particular pictures, I may have them. Johnny Suggs

Thank You
Kerry Rush visited from Seagoville Texas USA
Thank you so very much for this trip down memory lane. I really enjoyed all of the wonderful pictures. It was so nice to see the Arkanasas Traveler, Johnny Suggs displayed on your pages. You have brought back alot of great memories. Thanks again.

Thanks for the memories...
Mike Grant visited from Austin Texas USA
WOW!! The cars the faces, it all seems like it was yesterday. A great collection. A name that I didn't see was the late Jeff Sikes. I still remember talking to him the last time he crawled in the car. What a great guy! I have some pictures stored somewhere from the '77 Enid Winter Nationals. I'll see if I can find them and email some copies.

Thank You
Steve Pringer visited from Norman Oklahoma U.S.A.
Thank you (everybody)for these sites for us to see and remember some of the greatest drivers and memories ever. All I can say is WOW! THANK YOU

Thanks
Allan Robinson visited from knoxville iowa usa
Just found your site and I have to tell you it was great to see some of the older cars and drivers I grew up with. My Grandfather is Marion Robinson and frankly spent most of my childhood at one track or another acrosse the midwest. Mostly at Knoxville, Ia but throughout country as well. This is a great site and just wanted to say thanks for it will be visiting it often in hopes of seeing some of my "old friends"..the old timer show was this weekend @ knoxville and got to visit with some of the great ones! If in the nieghborhood stop on by and say howdy. chefallan

The best racers ever
Tom Horn
visited from Tulsa OK
I als\ways wanted to see the racers of the 50's and 60's but now am glad I was a part of the late 60's, 70's and early 80's. These guys were real heroes. Tulsa Speedway Ambulance I knew a lot of you guys.
none
michael gore visited from hutchinson ks. u.s.a.
thank you for such a wonderful website.it's a cool trip done memory lane

Racing history
Don Radbruch visited from Sagle Idaho US
Even though my main interest in racing history is a few decades prior to the period you cover I enjoyed your website. You are helping to preserve a chunk of racing history

Terrific Site!
Bob Price visited from San Antonio Great State of Texas USA
You have stumbled on my one of my passions from the past the Super Modified. I was Track Photographer at Amarillo Speedway during '77 & '78 and had attended the Speed Bowl races since the '50's.....your site brought back many memories of people I know and cars long forgotten! Keep up the great work!!!


My website can be found at: Bob's Hot Rod Shop

Same name as mine!
Bob Womack visited from Raytown MO USA
I just found this site while playing on the computer. I am a huge racing fan, although my tastes run more towards the Top Fuel dragster side. But, I like just about any type of racing. The only thing I race are high performance go-karts. I have been to Richard Pettys school once, in Las Vegas, and am going this July at Kansas Speedway. I just cannot get enough!

Walt McWhorter
Angie McWhorter
visited from dallas texas
Daughter of Walt McWhorter - Having grown up with so many of the people mentioned in your website...it is a great experience to know they're still thought of and remembered. THANK YOU!

Jim Harkness
Cheri Harkness Santiago visited from Albuquerque New Mexico USA
What a great website! I found you while looking for the website that features Jim's number 11 car that has again been restored. It was to have been at a new track on the Ford/Hodgeman county line, last night. Would you like a pic of Jim in the #11 car?

searching
BOB Snow visited from kingsburg calif. USA
just checking your site. thanks

racing
regina collins
visited from poplar bluff missouri butler
do u all remember don or jim rushin in the 14 JR car i would like to see early pictures of them with there cars thank you >br>
Okla supers
Mark Shoemaker visited from Okla Tulsa Usa
well u forgot to mention guys like Gene Paddock, Pete Rasnic,Bill Thorton , Little Joe Sieghfried, Squirt Bartholemew, and many more it still brings chills down my spine to remember the days of the old Tulsa Fairgrounds Speedway. Although it may be gone it will never be forgotten by a few of us that can rember it . i remember the night a young james mcelreath pulled in and set the place on fire with shis driving style . I remeber the first ncra event ever held was at that track and Emmitt hahn won it the pic of buddy cagle and pete york was taken at warbonnet raceway in 1968 pete beat buddy in that race it was also the first time the supers had run on asphalt in okla. Or the sunday in hutchinson ks that we can never forget . when Odell anderson and George armstong tangled on that dusty track and started one of the worst racing accidents ever

Still a great site!
Terry Sanderson visited from Del City Oklahoma OK
I try to visit when every I have a lot of time to spend. Keep up the good work.


My website can be found at: Mid-Del Net Racing

like site
jim darley visited from magnolia texas u.s.
just ran across your site and really like it.did'nt have enought time to check it all out.to much great stuff.

Memories
Bud Hunnicutt visited from Raymore Missouri United States
Racing in Kansas was fun.The old Fairgrounds track holds so many memories it is hard to pick a favorite.Being in Topeka in time for "hot laps" was a real challenge as the interstate system was not in place yet and Bud's employer never cut him any slack or time off.So it was a race to get to the track so you could race some more.The Kansas drivers were tough and the KC guys stayed competitive and it made for some very interesting confrontations.We watched some great races there and now bemoan the lack of video tape back then to preserve the evidence.

Racing
Jerry Pavey visited from Wash.C.H. Ohio U.S.A.
I think your race cites are a cool place to surf

SUPERMODIFIEDS
Gavin Glaze visited from BEREA OHIO USA
HEY its me again just wanted to ask a question.If anybody knows where the radiator goes on a vintage supermodified email me.Iv seen them behind the left front wheel but the way the chasis is designed it cant go there.Id really apresiate anybodys help with this. thanks.

I LOVE RACING
GAVIN GLAZE visited from BEREA OHIO USA
I AM A PROUD MEMBER OF V.A.R.C. VINTAGE AMERICAN RACE CARS MY GRANDPA OWNS A SUPERMODIFIED AND A MIDGET. EMAIL ME IF U HAVE ANY QUESTIONS ABOUT EATHER

Proud Granddaughter
Linda (Klein) Shindelar visited from
Thank you for this great website and for including my grandfather, Frank Lies. We spent many weekends at 81 Speedway and especially treasured those times when we could go down into the pits. All the photos and excerpts have afforded me the opportunity to relive my childhood memories through an adults perspective. I have always been witness to how special he is, but it deeply touches my heart to realize just how much he means to others, too. Yes, indeed, "Frankie" Lies was an incredible driver, but he remains an even more incredible man. (I love you Daddy Frank.)

Midwest Mafia
Bobby Chilton visited from Columbia Missouri US of A
I'm still hoping to see some more pictures of the "Missouri Boys"...'welcome race fans'...Tom Corbin...Curtis Evans...Danny Lasoski...George Lasoski

great site
dennis dye
visited from
vince,i check your site every week. great to see pictures of racers we watched in years past. keep up the good work with the best chasin racin website in the midwest

"Livin on Tulsa Time"
Dan Noble visited from Springtown Texas USA
I was first introduced to Tulsa speedway by Jack Wickett stopping by the gas station I worked in getting gas for the #75. I grew up at the Tulsa 5/8 track. There were so many drivers who left a life time impression with me. I was always so excited when someone from out of town would come to test the best Tulsa had to offer such as Mario Fuentez,Fast Fred Hembree, Jeff Forshee, Dale Reed, Johnny Boe, Bullet Bob Ewell, Jon Johnson, and my favorite was when the bright orange 24 of Jelly would come into the pits with a "young" Jerry Stone list as the driver. Man I was " Livin on Tulsa Time" Thanks for the memories.
Modifieds & Supers
Mike Raine
visited from Wichita Ks
I grew up watching these my dad drive these cars. I am grateful to you for posting his picture and the thousand of others who had the "need for speed". What a thrill it is for me to remember watching the incredible racing of the past. No wings and the early sprinters with the open cockpits. If you want to talk about EXTREME sports, man that was it. Really enjoyed your site, and I can't wait to show it to my dad. Thanks.

THE BEST WEB PAGE ON THE WEB!
rick wasilko visited from Westminster Colorado U.S.A.
Mr. Vicent, This site is incredible! I Love it! How about including Colrado? I have MANY program (b&w) pictures I could contibute from racing in CO. VERY, VERY Nice site! Thanks for it.

The Heyday of Racing
Scott Noble visited from Tulsa OK USA
Thanks for a glimpse of what my childhood was all about. Was raised at the Tulsa Speedway, idolizing Emmett, Ray, George and so many others, and mourning the loss of Junior Taft and Gene Daniel. May you both rest in peace. Great Site. Will be in contact with you about my vast collection of photos spanning from mid seventies to eighties. Photos from Tulsa Speedway, NCRA events at Tulsa, OKC, 81 Speedway, Lawton, Enid, Muskogee, Devils Bowl.

Mfg. Horsedrawn vehicles
Arnold RIF Riffel visited from Camarillo CALIF USA
I am a brother of the #55 race car builder Kenny Riffel We win our blue ribbons using live horsepower in the carriages I build for cross country racing, for the past 20 years!! I do remember weekends at CJ raceway in Whicita. Really enjoyed your web-site and the good ole days in Kansas

Comments
Nancy McGinn visited from Sedwgick Kansas US
I am Frankie Lies's granddaughter and I'm absolutely thrilled with this web-site!!! I have so many fond memories of watching my grandpa race at 81 Speedway and hold them all very dear in my heart. The noise, our old chants and cheers, watching and giggling from the stands as we could see my grandpa down in the pits changing out of his jumpsuit, running from the stands to the pits at just the right moment after the cars raced by, staying late to eat steaks after the race, and driving that track one last time in my grandpa's cadillac as we drove away! Absolutely incredible memories and I cannot thank you enough for including him in all this fabulous work you have done!!! THANKS FOR THE MEMORIES!!!

Great site
Janet Banks visited from Herington Kansas USA
I am the daughter of Kenny Riffel, Car#55. It was great to see what you have done. We have so many memories and pictures of the races, like the checkered car they won and the big wreck-fire. Dad still has all of the trophies. E-mail Kenny at [email protected] I know he would like to hear from you. Thanks for the great web site.

horse-drawn vehicle mfg.
Arnold Riffel visited from Camarillo CALIF USA
My Bro. Kenny Riffel, put me on to your web-site, What a thrill to see what we did when I live in Ks, 45 years ago! Kennys e-mail is :[email protected] he may have some more photos for you. Thanks again Arnold


My website can be found at: The carriagebarn

Kearney Bowl
Tim Gaston visited from Fresno California USA
Thanks for the great website. I love the old Supermodifieds. I used to watchthem run as a kid @ Kearney Bowl in Fresno. It was a magical era. Thanks for putting together all these photos.

Russell visited from Baxter Springs Kansas USA
Nice site!


My website can be found at: Twilitedrive-in Tribute Page

thanks
Rustin Nelson visited from Cedar Falls Iowa US
Thanks for creating this cool site -- lots of great old pictures ... my dad would really love this and appreciate it more than me - I definitely will show him!!

kool web site
Jon Lehew visited from oklahoma city oklahoma U.S.A.,
I think ya'll got a killer web site! It brings back old memories

Thank you
Julie Samqua visited from Wichita Kansas USA
I myself would like to thank you people for inducting my late father in your museum. His name was Cletuis "Chief" F. Samqua. He was very honored to be inducted to the museum. He was loved by all on track and off the track.

Thanks for this site!
Paige Dean visited from Sugar Land Texas USA
I grew up in Fort Smith, Arkansas in the 60's. Went to Razorback Speedway whenever we could find a parent to drive us. Thank goodness to turn 16 so we could drive to Thunderbird (Muskogee)to see the 'big boys'. I spent a lot of time hanging out in Don Schoenfeld's shop, I was racing karts then. Thanks for a really nice site, all these guys deserve this attention! >br>
Memorial Page
Bob Danowski visited from Riverhead NY USA
I have never seen a better looking Memorial Page on any website. It is full of great photo's & info of all who have raced with the grace of God but will never be forgotten. Thank you

Caught in the Middle
Ken "JD" Cormack visited from GLADSTONE MISSOURI USA
Wow! I grew up in Amarillo, Tx. AMARILLO SPPED BOWL and grew up around the likes of Lyndon Moss, C.J.Bichael, Ed & RV Funderburke, Kenny Stidd, Tommy Bluejacket and many others. Also Ralph Parkinson Sr drove one of our cars in the 60's. Years later I move to Gladstone and end up living near the Parkinson's. Small world? Between Knoxville in the 70's 80's 90's and helping out at the Chili Bowl every year I'm reall caught in the middle between the Past and the Future. Thanks for all the hard work that you have done and to all those that contributed photos. I can flash to the past, see the future and pass on stories to my children of both. You and all are a much needed site.

Jerry Wilson / Chet Wilson
Sandie Kiedrowski (Wilson) visited from Woodbridge Virginia USA
Thank you for putting this site on the web. I REALLY enjoyed seeing old pictures of my Dad (Jerry Wilson) and my grandpa (Chet Wilson) and even my grandma (Althea Wilson)on this website. I'm sure my grandpa would have been amazed!

GREAT WEB SITE
Don Holbrook visited from Wheat Ridge Colorado USA
Great site, heard about it from a friend of mine. Used to leave in Midwest City, OK back in the 80's. Remember lots of those driver and also crew for Jeff Forshee when Pete and Jeff used to bring their Super down from Wichita, KS. RIP JEFF. KEEP UP THE GREAT WORK.

My Dad ! Hell of a Racer !
Bob Perkins visited from Des Moines Iowa USA
Hey I just found your site ! It just about blew me away seeing all the older racing !I have been looking for a site like this for a long time ! Thanks for putting it together !



My website can be found at: Ron Perkins IMCA Sprints 60's 70's

Great web page
Tony Sessions
visited from Cleo Springs Oklahoma usa
I really enjoyed your pics from the past. Jim Sessions is my dad, I was not racing at the time he was but have bought a car and will be racing this next year at Enid motor speedway. The mechanic of Buck cadwell's car was Corky Patton, He was going to build my engine but was killed in a farm related accident. Thanks for all of your work. Tony Sessions.

Flying Farmer
Sara Ross visited from Dodge City Kansas USA
I am Davey Ross' daughter and was so excited to stumble upon your website. It is such a wonderful tribute to the fathers of dirt racing! You might be interesed in knowing that racing is in our blood because my brother Tyler has been racing 360 Sprint Cars for about 5 years. Thanks for the great site.

racing website
jamie visited from valley center kansas usa
great site, was great to see a few names that i knew.

Evart Isaac
Cathy Isaac
visited from Mesa Arizona
Thank-You for all your time and dedication to this web site. Oh, for the memories. This was a big part of my dads life. The sadest day of his life is when he sold his last race car. It litterly took the life right out of him. Thanks for including him.

GREAT PAGE
Jay DeSilver visited from Oklahoma City Oklahoma United States
GREAT page!!! Thanks for the flashback in time

SUPER Site!!
David Woody visited from Waterloo Iowa USA
Really enjoyed all the pic's. Growing up in Knoxville, I saw many of the drivers and some of the cars from traveling to the races with my Dad in the 60's&70's. These cars really were "Super". Keep up the great work, I'll be back!

Gene Welch, just like to say that i seen him race at Waikaraka Park in Auckland New Zealand.
Duncan visited from Sydney NSW Australia
I really enjoyed my visit here, and it was great to see a photo of Gene Welch. I seen Gene Welch when he came to Waikaraka Park in the 70's. He had a 454 Chev Camaro Super Saloon back then, and it was a joy to see him racing on the dirt track. He blitzed everyone in New Zealand. One race i seen him in here, they gave the other drivers a 1 lap head start, and he still won. He is definetly one of the most awesome drivers i have seen race. Back then, he was from Sacramento California. Keep up the great work on your website, it's a masterpiece for all us dirt track racing fans, Happy New Year, and all the best, have a good one mate, i really had a fun time on your site, thanks for your great work.
My website can be found at: Auckland Speedway

Super Site with Super Cars
T. J. Bryant visited from Enid OK USA
Just looked at the great pictures of the vintage cars. Must have been something to drive! My wife liked seeing the pictures too, as her Father from the Panhandle, raced at Liberal, Beaver and Hugoton, and can remember the car styles. You are to be commended for your efforts in creating a super site that can only bring back great memories. Those who had never seen the older cars must be thinking "Too Cool!". Just think what people will think about the cars today when they see them on a web site in 30-40 years!

Love The Memories
Darrin Christy visited from Kansas City Kansas U.S.A.
Hey Warren, great website. I can spend alot of hours remembering the past (I love it).Keep it up. Darrin

ALL RACING
BILL WALLS visited from TERRE HAUTE IN. USA
GREAT SIGHT.I ENJOY GOIG THROUGH THE THINGS FROM THE PAST.THANKS FOR THE OPERTUNITY

WHAT A BLAST FROM THE PAST
JOHN ROOT visited from ENID OKLA. U.S.A.
Just like to say you have a great website. I've known Bill Bookout & Johnny Bo for many years and have spent countless hours talking racing with Bill about racing & racers from the past. I've also met Emit Hahn through racing. I'm one of the promoters @ The Enid Motor Speedway and would like to welcome you and all your viewers to visit our website @ www.enidmotorspeedway.com to keep up with the latest goin on's at Enid, that is, if you can't come and see the racing action live every Sat. night from the 1st weekend in April throught the last weekend in Sept. KEEP UP THE GOOD WORK!!!!!

good site
Richard Bohnstedt visited from hennessey oklahoma usa
hey thanx for puttin this sit together i have been around racing all my life my great uncle used to drive in the early 60 and then and just went through the family my dad has 6 brothers and they all have raced some point and time in there life and now its me and my cousins turn to keep it going well thanx i like the older cars better than the new ones

Thanks For The Memories!
Jane Burt visited from Medford Oklahoma
What a wonderful site! I know a lot of these old racers and really enjoyed looking through all the pictures and the memories it brought back. My sons are racing Modifieds now and run the Enid, OK track on Saturdays. There you will still find Bill Bookout enjoying the races. Thanks for posting it on the Enid Site! I have this bookmarked and plan to make many more trips here! Keep up the great work.

Late 1950's Stock Cars
Sandy Keathley visited from Wichita Kansas USA
Carroll Morris is my dad. He raced on the 81 Speedway with Roy Hardin and many other drivers of the era. I am having him look up some of his old photo's to have you had to your site, if you are interested.

Great Pics.
Ron Bradley visited from Independence Ks.
Great pictures of days gone by.. Thanks for the memorys.. Look forward to more...Ron

Dirt Track Racing Drawings
Lyle Brown visited from Wichita Ks USA
Great site. Grew up going to Yates Center and Dewey Oklahoma for the races. Neat to see photos of those people I once cheered on. Thanks for all the work you've put into the site.

Great Site
Mike Foster (Foster Racing) visited from Choctaw OK USA
Warren, Thanks again for the site, Since I first saw your site, not only have I been flooded with memories, I've met up with some old friends I haven't talked to since the 80s. Thanks again for a great site!

supers from the 60's
Chad Curless visited from Spring Hill KANSAS USA
Nice site! Very well done. I am currently restoring the Pat Haskard 86. Pat is my Grandfather. The car I have is the last one He and Jay Schrock campaigned between 67-69. My Father and I also restored one of my uncle Bills jalopy. It is the one your son is standing by at the begining of this web site. hopefully the 86 will see the dirt in the summer of '02. Anyways, Good Job on the site and see you at some of the shows Maybe?

past
robert staley visited from danville virginia usa
great website

Great Website
Mike Anderson visited from Muskogee OK USA
Thanks for keeping us old racers memories around. What a great site. I'll try to dig up some more old pictures for you.

Supers are the best!
Russel Revel visited from Carthage Missouri USA
Thanks for a great website. I grew up in Wichita and remember nearly all the supers and drivers you have presented. I can recall as far back as the old Frontierland Speedway out on west 54 highway in Wichita. Those were the jalopy days and from there I've been hooked. The supermodifieds were my favorite era because the cars were unique with all the various body styles and paint schemes. Today, I love to go to the sprint car races, but my first love will always be the supers!

Michiana Vintage Race Car Photo's
Don Woolley visited from Mishawaka Indiana usa
Just looking in for a short time. A very nice web site. Don Woolley


My website can be found at: Michiana Vintage Race Car Photo's

racing the # 43 in the 70s, 80s,.
Roland Bird visited from Salina KS.
Enjoyed looking at the old pictures, I have several more if interested.

Current Late Model Photos
Nick Ponton visited from Ashkum IL USA
Great site. Looking at some of these old cars brings back some memories


My website can be found at: Illinois Late Model Racing

oldtimers
Randy Jones visited from Tuscon Arizona United States
Enjoyed the site, thanks to all those that contributed to the Old Time Photos. More old time photos!!!

FULL BODY CARS
Russell Cummins visited from OKC OK USA
Hello, I would like to see street stocks, pro stocks, of the 60's, 70's from Okc (State Fair Speedway).

Great Site
Steve Martin
visited from San Diego California USA
Thanks for a great site. I grew up in Phoenix in the 60's and 70's. I watched supers and sprints just like your pictures. Your site brought back great memories. Way to go! Steve Martin

Bud Haehn
Rusty Haehn visited from Wichita Kansas USA
Thanks for including my dad in your site.

Racing
Fred Podeyn visited from Wagoner Oklahoma Wagoner
Thanks for all the great memories from the 60's & 70's from an old Super Mod Pilot from Calif. Just moved to okla. to retire with my wife. Love all your old picturesfrom the good old days when racing was really racing with your imagination and a few old tricks up your sleeve.Have tons of old super photos from San Jose Speedway from the 60's & 70's Marshall Sargent, Al Pombo, Clyde Palmer, Etc. Thought everyone threw out all their old picks until i happened upon your site. Thanks, Birdman Fred.

1960 RACING FROM THE PAST
BOB WOMACK visited from MERIDIAN OKALHOMA usa
SURE DO ENJOY LOOKING AT THE OLD PICTURES AND RECALLING OLD MEMORIES. THANK YOU, YOUR WIFE AND SON FOR YOUR DEDICATED EFFORTS OF RACE CAR HISTORY.

Happy Hooker Days #14
Jamie Clawson-Webb visited from Wichita Kansas USA
After all these years, it was nice to see pics of my childhood days and of my father. The "Happy Hooker" (Jim Clawson) was my dad who passed away in May of 1989. Thanks to everyone who has posted pictures and kept in touch after all these years. This is a wonderul site.

DFW based IMCA Sprint Car team.
Bill Waller visited from Euless Texas Tarrant
What a wonderful site. I remember fondly the Supers when I was a kid. My parents used to go to Amarillo and Witchita Falls for the big races. Your site brings back memories. I spent several hours there. Who was my favorite? Shady of course.


My website can be found at: wallerracing

Tulsa Speedway
Monte Cole visited from Allen Texas USA
I grew up in Tulsa going to the 3/8 and then to the so called 1/2. (It was really 5/8 mile) Watching Ray Crawford in the Plunket Tile car to the Hillenberg Car. It was exciting to watch every saturday night. Looking for my favorite car to maybe restore. It was Shot Hamptons famous 94. Lyndon Moss was the last owner. Maybe it is in somebodies barn. Great site.

Great Site
Frank Morrow visited from Texas
Tks for the great pictures. I had a summer school class with Buddy Cagle, although we went to different high schools. It was a joint class at Tulsa Central. He went to Will Rogers. I noticed a driver named Cates from Lawton. I wonder if he is related to Ray Cates, who owned midgets in the heyday folling WWII. Living in Texas, I didn't see very much of these cars except when they came to the Devil's Bowl. However, my sister and I went to Tulsa and saw incredible racing one night between Hahn and James McElreath, before the latter went on to USAC.

great site!!!
carolyn hood visited from memphis tn usa
My husband has raced many years(hooker hood)and looking at all the pictures really brought back alot of memories for him. he raced with alot of the guys on this site and drove for mr. nance for a few years....i still love to go watch the sprints w/o wings....ch

GREAT SITE!!
RHONDA (PITTS) SHERTZ visited from WEST PLAINS MO US
WHAT A WONDERFUL WEBSITE!! MY DAD (CHARLIE PITTS) IS A RACER FROM THE PAST AND IT IS SO NEAT TO LOOK AT THIS SITE AND SEE ALL THE NAMES THAT I GREW UP HEARING ABOUT. I AM TO YOUNG TO REALLY REMEMBER MY DAD RACING BUT THE IRONIC THING IS THAT I DID GET TO SEE HIM RACE THAT LAST RACE AT THE FAIRGROUNDS IN HUTCHINSON. WHICH IS ALSO THE PICTURE YOU HAVE ON YOUR SITE. EVEN THOUGH I AM TO YOUNG TO REMEMBER DAD RACING I GREW UP KNOWING WHO HAROLD LEEP, HERB COPELAND, FRANKIE LIES, LAVERNE NANCE, ETC WERE. THE LIST GOES ON AND ON. IT GIVES ME GOOSEBUMPS TO LOOK AT YOUR SIGHT AND THINK BACK ABOUT ALL THE GOOD TIMES!! THANKS, RHONDA

RACING
Ashley visited from Jetmore Kansas U.S.A
I think that your web site is so cool. I really glad that you put so of Evart Isaac. I know that if he were to see it is would be so Happy. Evart Isacca is is my Great-Grand Father. (R.I.P. grandpa)

memorial race
Kathy Boger visited from Jetmore KS USA
I just wanted to let those of you who would be interested that on Sept. 15 at the new Jetmore Moterplex we are having a memorial race in honor of my grandfather, Evart Isaac. It'll be a great show so come on out and see the track and remember with us one of the influential men of racing. Hope to see ya there. Thanks. Kathy

Great Memories!
Mike Reynolds visited from Wichita Falls TX USA
God, this stuff is great! Freddie Street, Ugene Hair, JR Brunner, and all the rest! Keep up the good work!

oldies but goodies
wes savage visited from duncan ok usa
Thanks for the memories

Great job
Wray Fisher visited from Blue Springs Mo. USA
Great web site. I enjoyed it very much

Thanks
Wray Fisher visited from Blue Springs Mo. US
I enjoyed your web site. I raced in Northen California in the late 69s and eartly 70s. I am now going to race with Jim Cox old timers. I own the # 2 car on his web site. Thanks again for the pasted. I love it.

racing from the past
Andy Clark visited from Oskaloosa Iowa US
Great web sight... I grew up in Oklahoma and my grandmother only lived about 4 blocks from the old fairgrounds track then lived in Wichita during the 70's & 80's so many of these pictures were of my favorite cars and drivers from those time... Thanks alot, really enjoyed it & will be back to see it often... Best Wishes, Andy Clark

Thanks for the RE- memories
Henton McConnell visited from Hutchinson Ks usa
Man this is the best site on the whole web. Ive spent hours on it and just think its GREAT. Please keep up the good work man. Ill be back soon!!

HOT RODS,MODIFIDEDS,SPRINTCARS
"DEVILWOMAN"
visited from SYDNEY N.S.W. AUSTRALIA
I HAVE JUST FOUND THIS SITE TODAY AND IT'S BEAUT MATE. MY AGE JUST WENT BACK 30 YEARS AS I STRARTED RACING IN AUSTRALIA IN 1967 AND WAS THE ONLY WOMAM DOING SO FOR MANY YEARS. I HAVE SPENT ALL MY LIFE IN THE PITS AS THE PIT MARSHALL AND WAS RESPONSIBLE FOR GETTING WOMEN ACCEPTED AS EQUAL TO MEN. DURING THE LAST 30 YEARS I HAVE MET ALL THE USA DRIVERS WHO VISITED OUR SHORES AAND I HAVE GREAT MEMORIES. THIS SITE IS NOW TO BE LISTED AS A MUST SEE FOR MY FRIENDS HERE IN AUSTRALIA. THANK YOU FOR ALL THE WORK YOU HAVE PUT INTO THIS AND YOU MUST COME AND SEE OUR VINTAGE MODIFIED MUSEUM SOME TIME. NO, IT IS NOT ON THE NET BUT WILL BE IN THE FUTURE. KEEP UP THE GOOD WORK SO PEOPLE LIKE MYSELF CAN "STAY YOUNG"

Old pics of my dad
Beau Dauer
visited from Marquette Kansas USA
I am the son of Bob Dauer. My brother races a Hobby stock at Salina Speedwy. I enjoyed the pics of my dad (33)and Grandfather (99) Hope you would get more pics of uncles. THanks

Thanks for the memories
Jack Alwood visited from Woodstock Georgia USA
I lived in the tulsa area during the mid 60's to the early 70's and spent many a Saturday night at the Tulsa Speedway. Those years were on the 3/8 clay track and always drew crowds of 10,000+. During 1971 and 1972 I built and drove a VW mini stocker at the Tulsa track as well as Muskogee. I guess my all time favorite drivers were Emmitt Hahn and Jackie Howerton. One night for a special promotion,several of the super modified drivers were assigned to drive the mini stockers for a 5 lap race. Jackie Howerton drove my #1 VW and won the race. Although we have an excellant 3/8 clay track here in Woodstock, it still doesn't come close to the excitement of the old days. Keep up the good work. Although I am now drawing social security my blood still heats up over dirt track racing.

Thanks for the memories
Kathy Boger visited from Jetmore KS
I was thrilled when i was browsing to find a race shedule for the new track here in jemore and i typed in dirt track racing in ks. and the first one i saw was yours with the names of racers i grew up with. I do have old photo of dale reed and herb copeland when they drove my grandfather's cars. The late Evart Isaac. I will look up your site again as I have a 13 yr. boy who will love to see this old photos. And would you believe that racing is in his blood he is so excited about the new track here in jetmore. thanks for the memories. Kathy Boger

Great Site
Ronald Hendershot visited from Garland TX
Great sight enjoyed all the pictures. I was suprised to see my uncles picture. Dick Hendershot

#6
Kyle Willingham visited from Amarillo TX
Hey Warren! Just had to sign your new guestbook. Well, it's been almost a year for this awesome website...think what you'll have after another year! Keep up the good work!

Thanks
Dwight Drake visited from Hutchinson KS USA
I would just like to say thanks for the memories to all the racers and to warren,for jogging r memory im 38 and have never missed a hutch nationals show, now we race in them car #117 super stock of chris mayes. thanks again super site

Racing
Audra Wilson visited from Clinton OK USA
This is something great you've done here. People can come and visit the past even though I wasn't involved in the racing in the 70's just a kid it is very interesting to go back and look at the early racing and drivers. Sometimes it seems like past racing wasn't as uneven as it seems to be now. You can't just go out and have fun anymore and that is a shame. I'll enjoy the hours I'll spend going through this.

resto.
dave visited from Caledonia Ontario Canada
We have a super/sprint driven by Bill mellenberdt,in SD.MN.Iowa areas in the early 70s & would like more info on the car. Or could supply copies of what photos we have.It was raced as a sprint only at the MN.fairgrounds as far as we know,the rest of the time it was a "VICKY" bodied super.

trip down memory lane
Kenny Gruver visited from Hutchinson Kansas USA
Thanks for the trip down memory lane it was good for me to see some more of the racer & their cars from the past . i am now the announcer at Hutchinson Raceway park.I will tell every racer I know young & old alike . THANKS AGAIN

Super Site
Scott Bledsoe visited from Grand Prairie TX U.S.A.
Man thanks for this page, I really love the old cars. But wheres Benny Taylor?

photos from the past?
Jeff Thomas visited from Paxton IL U.S.
Like your site, I am searching for 1970-1980's Dirt champ car photos and Sprint car pics from Illinois.My father had a sprint car that raced in Illinois and around the midwest(yellow and white #27 and#72 AL Thomas from Ludlow IL. which at 66 still races to this day,USAC,IL,Ohio,IND,Iowa(Knoxville) This years Masters Classic. Thanks...Jeff

Evart Isaac
Kathy Boger ( Evart Isaac's granddaugher) visited from Jetmore Kansas usa
Thanks for including grandfather in the memorials. I know he is greatly missed not only by family but also his racing family. This past summer I went to Wichita to accept an award in his behalf. He along with many other's was inducted into the Wall of Fame which is located at the 81 speedway. This was so cool and I was so proud to do this for him. I grew up with racing and seeing this web-site was so neat. Thanks again for remembering a man who for me was an important part of my life, I learned alot from him especially the years following gramma's passing.

Evert Isaac
Rick Daniel visited from Knoxville Tennessee U.S.A
I was a long time friend of Evert's and visited him in Dodge City almost daily during his last year. Thanks for all the memories.

Racing
Shela Sturgeon visited from Greenbrier Arkansas USA
Great site.

great photos
don frey visited from loudonville ohio USA

my dad took photos at tracks around this area from the late 60s till the 90s , thanks for your pics & other sites.

Mid-west supers
Jeff Bray visited from Penn Yan New York USA
Great web site. I grew up in Fowler (south of Dodge City) and Sterling, KS (20miles west of Hutch). My folks use to take us to Dodge, Liberal and Hutch to watch Larry Dewell from Fowler and so along with that came Davey Ross, Herb Copeland, Dale Reed, Jerry Stone, the # 6 / 8 Issac Truck Line cars. That started a real love in motorsports for me. I am currently on the medical staff for the CART/FedEx Champ car series. I just got back from Japan and found this site while looking up info on Nance Speed Equipment. I have booked marked the site and will visit often. When I return to Sterling this July I will look for some photos that maybe I can contribute. Wow - talk about bringing back memories. I can still remember very well sitting in the grandstand at Dodge and Hutch. The Nationals in Hutch were awsome. I still pull out some of my old NCRA programs and take a trip back to when men drove real race cars. Thanks for the trip down memory lane. Good luck with the site. Jeff Bray, ATC Program Manager Motor Sports Medicine Group

Super Modifieds
Bob Light visited from OKC Oklahoma
Harold Leep, Emmett Hahn, Jackie Howerton and many others were my childhood heroes. Thanks for taking me back .

GREAT SITE
Larry K. visited from STILWELL KS U.S.A.
LOVE THE SITE! THOSE LATE MODELS BROUGHT BACK ALOT OF MEMORIES. I WOULD SURE LIKE TO SEE SOME MORE PICTURES OF CARS THAT RAN I-70. I GREW UP AT THAT TRACK AND NOW TAKE MY KIDS THERE AS WELL. ONCE AGAIN, THIS SITE IS EXCELLENT.

webpage
Ralph Foley visited from Okla. City Oklahoma USA
Just wanted to tell you how much I enjoy looking at the old supers and Late Models from Kansas and Oklahoma that you have on your webpage. I worked at Enid Speedway from 1970 to 1992and remember almost every one of the cars you have pictures of from them racing in the winternationals at Enid each year. Hope you get more pictures from Oklahoma for your webpage

my dad is a former racer
Mark A. Frymire visited from oklahoma city Oklahoma usa
my dad used to race with bobby walker, harold leep. My dad's name is Charles Frymire . I hope you can may find some old pictures of him and his car . his numbers where 56,38,32,71 .he raced at lawton and state fair speedway back in the late 60's,70's,80's

thanks
Jay Wheeler visited from Tulsa Ok usa
I waned to say thanks to all those men in their magnificent flying machines that gave me so mch pleasure through the years. I had the pleasure of watching Jan Opperman, Harold Leep, Frank Lies, Smilin Dan Diaz, Emmett Hahn, Buddy Cagle, and on the list goes. Those pictured here on these pages were my heros then and still are. Thanks for all the hard work in making this page possible. It makes memories come back to life.

schippert racing
james schippert visited from lake jackson tx us
i was wondering if anyone might know if uncle john's cars are still around somewhere. schippert mobile homes 4 & 04.

Old Stuff
J.D. Porter visited from Lexington okla. usa
This site is really a sweet deal and it really brought back alot of memories. I have a lot of pictures of the late 70's and early 80's. Keep up the good work on this site.

My Fathers IMCA Sprint Career 60's 70's
Bob Perkins visited from Ackworth Iowa USA
WOW great work here! I am glad that i found your site and the many others i am starting to find these are incredible! Thank You for sharing! Bob Perkins

My website can be found at: Ron Perkins Sprint career

Racing results and more from NE Pennsylvania.
Mark visited from Lehigh Valley PA USA
Gotta say I like this site alot. Old time racers and race cars. Brings me back in time to my early years. Keep up the good work!

My website can be found at: Lehigh Valley Racing

Longview Racing Bowl
George LeBlanc visited from New York New York Staten Island
When I was stationed in Fort Polk,lousyanna,I would go by bus to Longview Racing Bowl by myself every weekend. I would walk to the track from the bus station,quite a few miles,but it was worth every step. I loved those 6 cylinder supers. They sounded like a behive going down the backstretch. Always got a ride to the bus station after the races as soon as i put my thumb out. As soon as I got in the car my ride would say,"you're a service man ,aren't you" I would say "YES" then he would say,"you're from New York,aren't you" I would say ,"yes". But they still drove me to the station every week.Great track,great drivers,never forget it.Would love to see pictures or films of it.Thanks,George LeBlanc.

Supermodifides
Dennis Deal visited from Wichita Kansas USA
Thanks so much. Viewing the pictures on your site just floods my memory. I am 53. I followed the supers, champ cars and sprints for over the last 27 years. I believe the years from 1973 to 1983 were the most exciting. I wish I had photograps to contribute. Please folks if you have pictures, the place for them is here, Thanks again!!!

Old Late Models!
Duane Toyne visited from Austin Texas USA
What a great site!! I grew up around the dirt tracks at Salina, Great Bend, Dodge City, Hutchinson.. What memories. I litterally have hundreds of pictures of the old late models and newspaper clippings from that era. Nice to see "ya'll" keeping the memories alive!! Duane Toyne ([email protected])

Blast From The Past
Mike Foster visited from Choctaw Oklahoma USA
This is awesome! You triggered a flood of memories for me. I helped my dad in the 70s and I raced in the 80s and now, and it was great to show my friends some pictures of people I used to run with. Drop me a line if you get the chance, I have some more photos for you if you want them. THANKS!

Racing From the Past
Randy Woodside visited from Wichita Kansas United States
Great site!! Lots of good memories from the 70's.

Thanks for the memories
.Don Young
visited from Yakima Washington USA
These pictures bring back memories of time spent in Lawton, OK in '70 and '71. Good race programs Sat.nights at Lawton.

The days as a kid
Ron Loomis visited from Augusta Georgia USA
I can remember alot of those cars also as a kid I was working on my dads car. Traveling all over the country to all the races that we could go to.

website
Troy Gemmill visited from
i really think your webb site is cool. i was a kid in the 70's and a teenager in the 80's, but i remember allmost every car in your pictures, brings back many memories, thank troy gemmill

Great website
Rick Dusworth visited from Hutchinson KS
visited from Hutchinson Ks. It is ashame you quit taking pictures i enjoyed the pics you took, I bet you have seen more races than anyone in hutch LOL i remember you going ALL OVER the place taking pics. email me when you get a chance

Racers
Tim & Tisha Loomis visited from Tyrone OK USA
This is a great website. My husband and I are especially fond of it because my husband's dad (Richard Loomis) raced Late Models during this time frame, and my dad (Denny Duvall) raced super modifieds during this time. Now we have continued the family racing tradition as my husband drives a street stock and I drive a pony stock, and we have a 18 mo. old who we can't wait to get in a go-cart.

racers from the past
Richard Loomis visited from Woodward OK USA
We love your page. Brings back so many good memories.

Late Models and Supermidifieds
Lyle Brown visited from Wichita Kansas Sedgwick
Neat site. Now I can show some of the younger guys what I meant when I talked of going to the races as a kid. My dad and I used to go to Dewey Ok. for a special treat to watch the supermodifieds. I remember one car that was black and said "Murphy Special" on the side. I can't remember the car's number but the driver was a midget and man was he good. He won quite often in the supermodified class. Thanks for the cool site.


Bro Basinger visited from Independence Kansas Montgomery
Great site. Brings back a lot of memories when I lived in Utica. Ness county.

Thank You.
BOB REAM SR. visited from Glendale Az. USA
I got to race at Oklahoma city 4 times in the mid 70's, alot of great people and great racing. Thanks for the trip down memory lane!!!!

THOSE WERE THE DAYS
STEVE CARPENTER visited from Bloomington Indiana
Thanks for the memories, a racecar driver is all ever wanted to be, and these guys were my hero's

Thanks for the memories
Al Sorensen visited from Nowata OK USA
My buddy, Fred Rose, just turned me on to this site and I would like to thank both him for thinking of me and you for all the effort you have put into this. I think it's great. If it runs fast, smells right and makesa lot of nois, I love it!!. Again, a big thank you! Al Sorensen

Thank you
David McCaslin visited from Friendswood Texas US
I was wondering if someone would take the time to create a web-site like this. I grew-up going to the races in Tulsa from about 1967. My favorite car of all time was the one of Harold Leep drove that they made a "Model". It was a really nice looking race car, maybe you or someone remembers which one I'm refering to.

Racing, radio scanners,
Brandon Worf visited from Garden City Kansas United States
I thought I'd return the favor of signing the guestbook. I went through all of the old photos and I'm impressed. That's a lot of archival stuff there, and it'll impress my grandad Lanny Harvey. He's been invovled with micro sprints/modified midgets since 1973 and I drive his car now, albeit very different from what he drove 28 years ago. He's also been involved with some sprints and midgets over the years, but not much. Great photos and I will post a link on my site!

My website can be found at: Wallbanger Speedway Old Time Racing
Mike Monatoboy
visited from Lawton Oklahoma USA
I like your photos of the supers from the 1970's. I have a collection of photos starting from 1965 to 2000. I also have built scale models of the cars you have on your photo list.

Thanks for the memories
Jim King visited from Long Island NY USA
Totally enjoyed my first visit to your little corner of the world. I have bookmarked & will revisit often. Love looking at pictures of old race cars-they were all different, that's for sure! Thanks for bringing it & keep up the good work! Pops

My website can be found at: Pops' Racing Site

I love this site!
Allen visited from Arkansas USA
Wow! These old photos are cool! Do you have any pictures of the monster half mile at Belleville?

My website can be found at: Arkansas Dirt Forum Lifelong Race Fan
Brad Carroll visited from Independence Ks USA
Great site! I love looking at these old photos, it brings back a lot of good memories. If you have any pics of Van Gemmill (11,721) or JD Martin (15) I would love to see them. Keep up the good work!

Tulsa Speedway Memories
Richard visited from Tulsa Oklahoma USA
What a great site....takes me back to my teenage years...have any pics of Mcelreath in the 1 car ?..or any of James Eubanks ?

NCRA/TULSA
Kyle James
visited from SAPULPA OKLAHOMA USA
THIS IS THE BEST WEBSITE I HAVE FOUND. IREMEMBER A LOT OF THESE CARS FROM MY CHILDHOOD. KEEP UP THE GOOD WORK!!

70's racing with my dad
Jeremy Hedberg visited from Lindsborg Kansas usa
I race at salina speedway and my dad races there also but he raced in the 60's and 70's also in a late model #78 and #87 i would like to see some of those pictures of him on this web site his name is Jerry Hedberg thank you very much.

70's Racing ...good times
Tammy Brown Schnorr
visited from Oklahoma City OK USA
Viewing your web site brought back so many memories. I would like to thank you for taking the time to make such a great web site. My dad Wayland Brown built modifieds in the 70's and early 80's. I was raised at the State Fair Speedway. Worked at the track 73-75 as scorekeeper. It's great to see how far racing has come, but still have so many fond memories from past times.

not forgotted racers
carl & bill andrews visited from baxter springs ks united states
this was a great site my brother and i are both old racing fans. from joplin. we grew up at ozark and 71 speedways. with names such as jack belk, corky felker, and fred tullis to name a few. it sure was good to see jack with trophy in hand. in your pics. jacks son, races here at 66 speedway in joplin. along with corkys nephews and freds son too. old racers never die they just pass heritage.....god bless them

News and racing
Rod Jacobs visited from Wichita Kansas USA
My dad was Pete Jacobs who raced and won many Features at Cejay, 81 Speedway, and was always a contender at the Nationals in Hutchinson. He was an early advocate of the roadster (pre-supermodified)when most were still driving the coupes. He drove Supers' for Bob Jordan of Wichita and Dean Wallace of Peabody. Great site!

My website can be found at: Home Page

supermodified`s
Jerry Wilson visited from Wichita Kansas USA
This site brings back the memories when we raced the super modifieds through the 70`s

My website can be found at: Chet Wilson Engines

Racing from the past
Frank Tillman
visited from Rogrs Arkansas
Jim Long told me of this site. I'm glad to see some of the cars he has told me about. I have always been a big latemodel fan and can't wait for the latemodels of the '70's. Great site!

This is a GREAT Site!
Jim Long visited from Rogers Arkansas
Growing up in Tulsa I saw many of these guys race in Tulsa and OKC. Although I am involved with Late Models these days, I still have a warm place in my heart for the cars of this era. Keep 'em coming!

Evart Isaac
Kyle Willingham visited from Amarillo Texas
I didn't see Isaac in your "in memory" section, he passed away in 1999. My dad drove the #6 for him for awhile. I got to ride to some races with him when I was a kid, and he was a really good guy. Where can I find more old NCRA pictures?

Great Site
Chuck Peters visited from Ada OK USA
Excellent pictures. Keep up the good work.

My website can be found at: Peters Motorsports Supers
Eddie Wheatley visited from Mustang OKLA U.S.
Thanks for this great site! What a tremendous era in racing it was. Each NCRA Nationals race was rich with terrific drivers and machines with unique charms. I'd love to see some pictures of Dave Ross, James McElreath, Ron Fowler, Aaron Madden, Eugene Hair, Larry Holman, Benny Taylor, and #3, Melvin Rodgers, who is deceased. Thanks for your efforts!

Supermodifieds
Kyle Willingham
visited from Amarillo Texas
Thanks for working so hard on this great site, and also for including a picture of my dad Randy Willingham. He about fainted when he saw that I had set his picture as wallpaper!

Great site!!!!
Curtis & Traci Cox visited from Lawton Oklahoma U.S.
Great site you have going here, I hope to see it grow. Was looking for a pic of Wayne Cox of Lawton and Frankie Lies from Kansas.

Great site
Jerry Bruner visited from Cache Okla.
Thanks for showing a picture of my dad, and he was also a Lawton Speedway champ, in 1977

Great website
CHUCK McCLELLAN visited from Wichita kansas segwick
This is great site hope you can get more Hutchinson drivers

Awesome Website!
Brent Eberhart visited from DeWitt Iowa USA
Truely a site to bring back the past. Thanks

Oklahoma City and Wichita Drivers
Rick Patterson visited from Pleasanton California USA
I really liked your site, it brought back lots of old memories. I used to be on Bobby Laden's pitcrew (66 - 68)

Great Site
James Bancroft visited from London Ky.
I will be coming back for more. Keep up the good work

Super modifieds
Terry Sanderson visited from Del City Oklahoma USA
Great site brings back many memories & stories from my past. I'd like to see D.E. Suggs #1 & #11 from OKC, #10 (Tijuiana Taxi) Johnny Suggs of Ark/Tx, Roy Bryant, #67 Dale Parson, Bullet Bob Ewell of Dallas and more.

Vintag and Modern racing at the Greene County Speedway in Jefferson, Iowa
Rob Strabley visited from Grand Junction Iowa USA
I think you have a great page! keep up the great work and I will check back often.

My website can be found at: Rob's Racing Page Fantastic!
Gary Wayne visited from Dallas Texas U.S.
Great website. . .might even say "super". . .brings back a world of old memories from OKC and the early days of the NCRA. How about a word or two about one of the great gentlemen of the era, Lavern Nance? Keep up the good work! Gary

oh, to be young again...
mike ehrlich visited from schulenburg texas texas
what a great look back to a time and cars that will never be repeated. i just wish racing today was like it was then...

JUST LOOKIN
Larry Rogers visited from Ft. Gibson Oklahoma USA
As Bob Hope would say "Thanks for the memories". I'd love to see some shots from the Thunderbird Speedway in Muskogee. (Tulsa's Buddy Cagle would be fine) Best of luck and keep up the good work.

memory page
Greg Deatherage visited from Wichita Falls Tx. USA
Thanks for including my dad in your memory page, it was very thoughtful and very appreciated

Leroy Byers Photos
Mike Bell visited from Decatur GA USA
Great site. You need to check with Leroy Byers in Denver for his photos from Amarillo and the Southwestern Nationals

Great web site
Jason Adams visited from Muskogee Oklahoma USA
Great site. These photos are an amazing glimpse of the roots of dirt trackin in Oklahoma.

My website can be found at: Oklahoma Micro Outlaws Great Site!
Bob Mays visited from Lincoln NEbraska USA
It's great to see someone putting together a website for this era. Supermodifieds were a wonderful class, with so many different body styles and great drivers. Not like today's cookie cutter cars!

GOOD OLE MEMORIES!!
STEVE GOOMBI visited from SHAWNEE OK USA
You have a great site. These pics are great. I'm in my early thirties, but I still remember a lot of these drivers. Keep up the good work.

great site
Ralph Foley visited from Okla. City Oklahoma
Loved your site. Worked at Enid Speedway from 1970 to 1994 so I remember the good lod days of supers. Another Oklahoma driver who raced super, Late Models and Pro stock who has passed on is David Flatt Jr. who won the very first Enid Winternationals in 1966 in a super. Will talk to Francis(his wife) or Gary (his son) and see if I can get you some pictures of other Oklahoma Supers as well as one of Flatt's. Keep up the good work on bringing the young people pictures of a great era in racing in OKlahoma and Kansas

You've done it again!
Becky Ogden visited from New Albany Kansas USA
Warren, As i've told you in the past, you are a plus to the racing community. This is a great site. You've certainly done a fantastic job. You just keep the smiles coming. Thank You
Keep the old pics coming
David Smith Jr visited from Oklahoma Midwest City
Took me long enough to get here from your link on my website. Please please keep the old super pics coming. They were absolutely great racecars.

My website can be found at: oklahomatidbits thanks
jay wheeler visited from sapulpa oklahoma usa
thanks for the great photos of the guys I got to watch . those were race cars!!beautiful to look at. Thanks for taking time to make this page

Kansas Tornado
Robin (Johnson) Slagle visited from Salina Kansas U.S.
I'm Jon Johnson's daughter and I am anxious to see the rest of your web site!



The very first guestbook signing for the site
Sid Long visited from Burleson Texas USA
Great pics! These are some of the cars I grew up watching in OKC and Tulsa. Jim Harkness was one of the most talented drivers I ever saw race. I hope you add to your collection collection.






Return to Home Page for a complete list of pages at Racing From The Past. There are more pages in this section, just click next lap after the last photo.